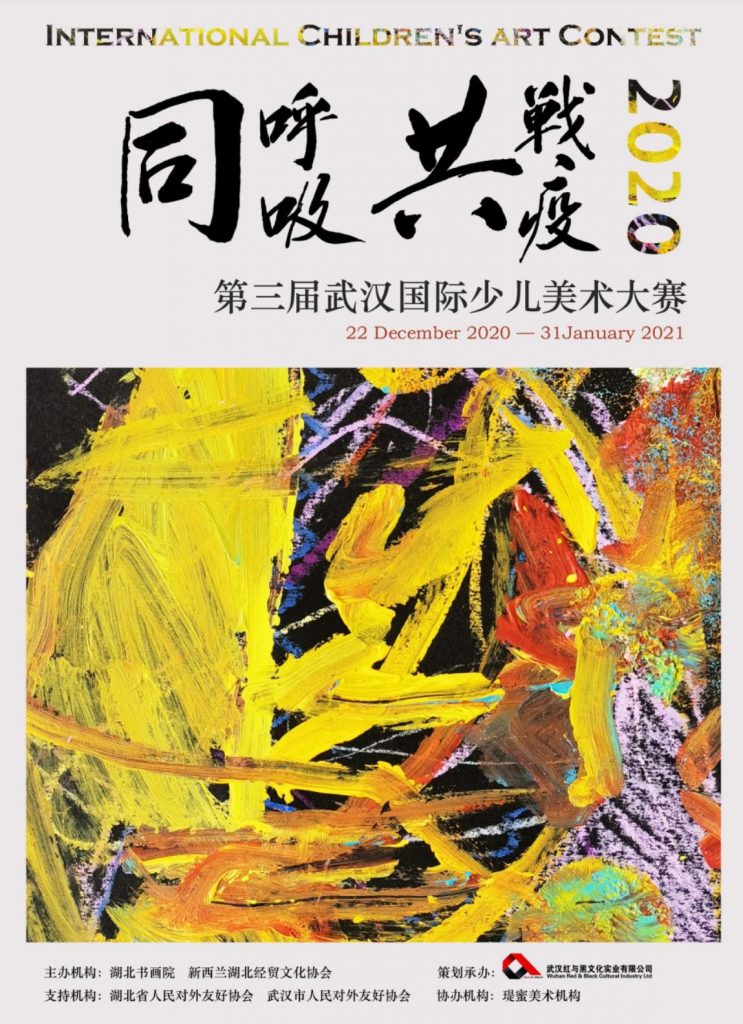 On 2nd Jan 2021, the 3rd Wuhan International Children's Art Competition and Exhibition, organized by Hubei Academy of Calligraphy and Painting and NZ Hubei Economic Trade Cultural Association, supported by Hubei and Wuhan People's Association for Friendship with Foreign Countries, opened as scheduled successfully. The theme of the Competition/Exhibition is "Unit Together and Fight Covid-19".
In the special period of global Fighting the Covid-19, the event still attracts the continuous attention and active participation of many institutions and children's art lovers at Wuhan and abroad. There were more than 2000 entries from 5 ~ 16 years old for the event, 480 outstanding artworks were selected and awarded for the exhibition in Wuhan.
Due to the impact of the Covid-19, foreign artworks participated in an online exhibition for the whole month of Jan 2021 through multi-media channels and platforms of China, to show children's creativity, fun, and fight Covid-19 stories. About 25 excellent artworks were selected from Christchurch schools for the online exhibition.
For this unforgettable life memory, children from Wuhan and other countries, with their vision and strong feelings, depicted the most unforgettable moments in their hearts in 2020.
Click the link to view the opening ceremony and prize given
Click the link to view the selected outstanding artworks for the on-line exhibition