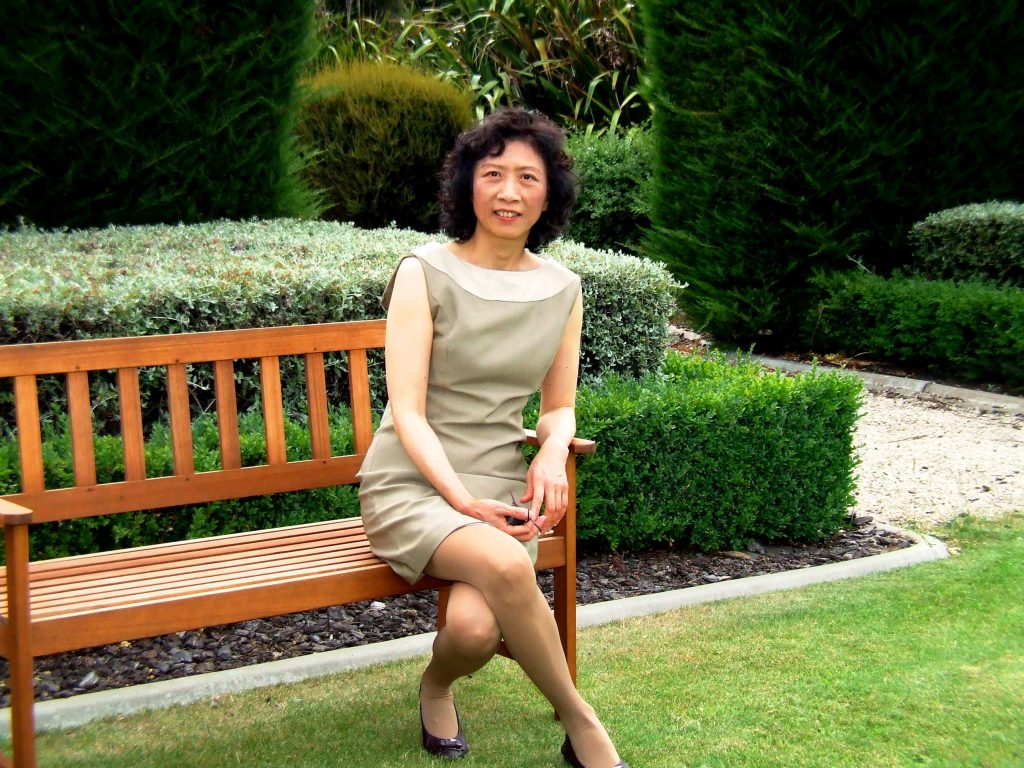 ABOUT ME
Yang QIN ZHOU
I come from WuHan HuBei China, have been living in Christchurch NZ since 1994.
Social activities in NZ:
I am one of the founders of the NZ Hubei Economy Trade Culture Association; one of the directors of the NZ Chinese HuBei association from 2003 to 2014, and one of the directors of Christchurch Zhonghua Chinese Society from 2007 to 2009. Addition to many small social meetings, parties and events, I have been involved to organize following big events, meetings, activities of the Chinese community in Christchurch:
2007 Dragon Boat Festival celebration event;
2008 WenCuan earthquake donation activities;
2008 Celebration Beijing Olympic Game activities;
2008 "China Showcase" performance in Christchurch Town Hall, I have obtained $3,000 sponsorship from ANZ bank, plus other sponsorship, invited NZ leaders, friends as VIPs to attend this event, to promote Chinese culture.
2009 Celebration event for China 60 years anniversary;
2010 "Dragon Boat Festival Gala Evening" with 400 attendees, I obtained $500 sponsorship from Ethnic Affair, and hundreds of dollars from Chinese business owners, to promote Chinese spirit. I invited Christchurch mayor and NZ friends as VIPs to attend this event.
2010 Chinese Cheering Team for Paralympic Game in Christchurch.
2011 "Family Day", an event for stress relieve of Christchurch earthquake, also helped Chinese whose relatives lost their lives on the 22 Feb 2011 earthquake.
2012 Hosted delegation of 9 officials from Wuhan Foreign Overseas Chinese Affairs Who came to NZ to promote "science and technology production special zone of China".
2013 Hosted 6 officials delegation from HuBei Foreign Overseas Chinese Affairs.
2014 Hosted Hubei delegation of 10 people who are entrepreneurs, and officials for the Hubei Trade and Investment Forum
2015 Christchurch 2015 Chinese New Year Gala Performance with 750 crowds;
2015 "Culture of China" Christchurch 2015 performance attracted 1,500 audients;
2015 Christchurch 300 Chinese celebrated Chinese People's Anti-Japanese War and the World celebration of victory over fascism 70 years stage show, and Chinese banquet forum with 133 people.
It was my honor to be one of the hosts to meet Chinese senior leaders including WuHan mayors, and others who came from Hubei, Wuhan, Chongqing, Henan while they visited Christchurch, also NZ Chinese ambassadors, members of NZ parliament, Christchurch mayors and city councilors. I worked as a volunteer, liaison and took part in various community works, events and social activities, took thousands of photos, wrote press releases for the Chinese community, which inspired Christchurch Chinese and benefit the friendship /relationship between NZ and Chinese people, especially Christchurch and WuHan two sister cities.
Keep in touch with motherland China:
Every one to three years, I visited Wuhan, my home city, and other cities:
2015 ~ currently,  visited China 2 ~ 3 cities every year;
2011 Visited east China 7 cities;
2009 Attended Wuhan Conference on Overseas Chinese Pioneering and Developing in China, also visited China 7 cities;
2006 Attended Wuhan Overseas Exchange Association meeting, became one of the directors of the Wuhan Overseas Exchange Association.
2003 Was invited by HeBei Overseas Chinese Federation, visited 6 cities in northeast China, met leaders and business people, learned valuable knowledge by visiting various factories, universities and developing zones.
2000 Visited China 5 cities.
Professional experiences:
From 2003 to present, I was a senior engineer and managing director of AP Enertec Ltd NZ. With the expertise of on-site and laboratory high voltage and heavy current tests, have provided numerous high technic services to electrical industries throughout New Zealand and Australia. Also, I joined the high-tech promotion activities in China.
1998~2005 A contract research engineer in the Electrotec group of Industrial Research Ltd NZ (Formerly NZ Crown Research Institute), undertook R&D work and various commercial projects. The findings from our work, have generated joined technical papers published in international technique journals, magazines, and international conferences.
1995~1997 Research engineer in the Electrotec group of Industrial Research Ltd NZ;
1991~1993 Research assistant at Queensland University Australia;
1983~1989 Electrical engineer in High Voltage Technique group, HuBei Electrical Test and Research Institute, Wuhan China.
Business experiences:
Joint business owners, manager of AP Enertec Ltd since 2003, provide High Technique Service for New Zealand and Australia electrical industry, power system and manufactories.