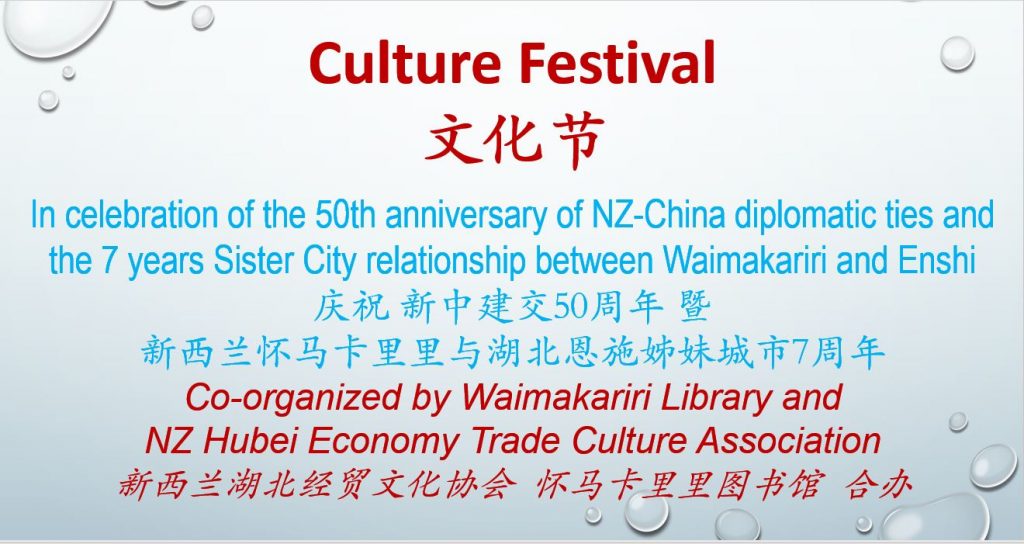 On the night of September 2nd 2022, NZ Hubei Economy Trade Cultural Association and Rangiora Library held a unique cultural festival with art and literature charm. At Rangiora Library, a large China and New Zealand cultural exchange event for the first time showcased ancient and modern Chinese and foreign poetry, Maori, NZ and Chinese music, dance, Chinese calligraphy, paintings, Enshi photography exhibition to celebrate the 50th anniversary of diplomatic ties between China and New Zealand, and 7 years of sister city between Waimakariri and Enshi.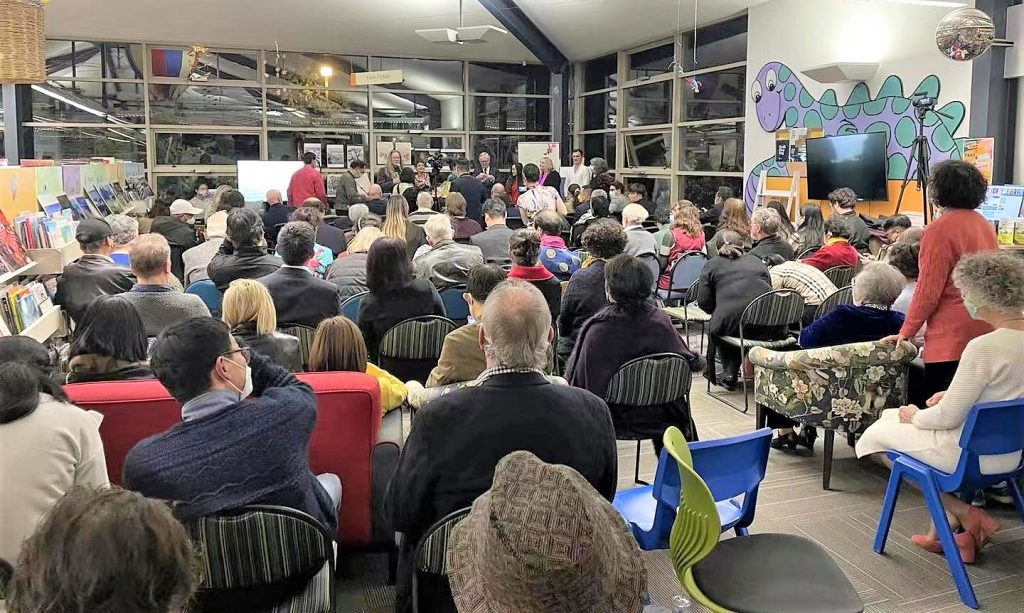 Dan Gordon, Mayor of Waimakariri, Matt Doocey, MP of NZ, Consul General of the Chinese Consulate General in Christchurch He Ying, direct HongYan Liao and other Consuls, Candy Wu Zhang, Senior Diversity and Engagement Adviser of The Office of Ethnic Communities, Wendy Doody, councilor of Oxford、Ohoka of Waimakariri, Latham Martin, councilor of Westland, David Stringer, Chairman of Christchurch NZ China Friendship Society, Michelle MacWilliam, Chairman of Christchurch Sister city committee, Dr Yafei Zhou, president of NZ Hubei Economy Trade Culture Association, and other guests attended the event with great interest and delivered speeches. More than 100 guests, including well-known New Zealand poets, writers, entrepreneurs, representatives of the Chinese community and overseas Chinese, principals and representatives of local schools, and lovers of literature and poetry attended the event.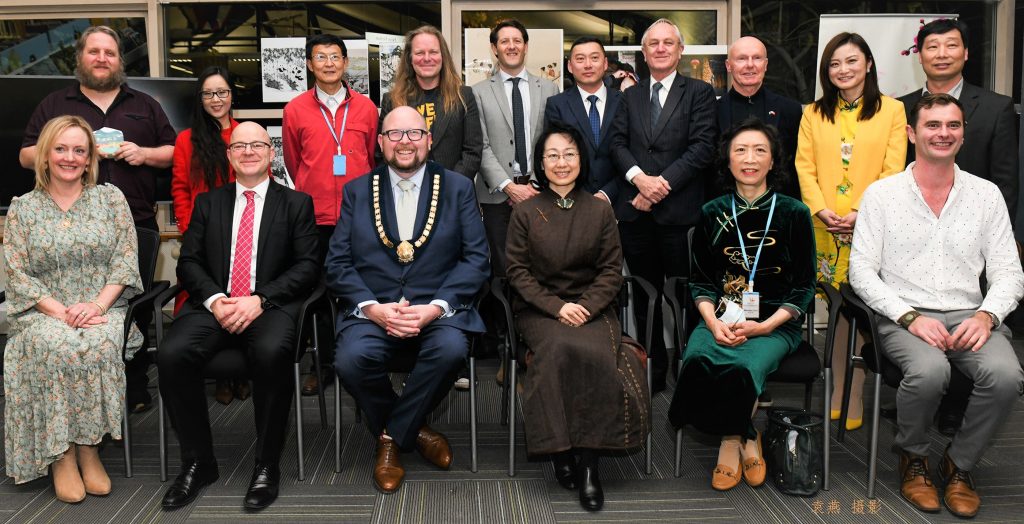 Part of the event organizers, supporters, and sponsors.

What an unforgettable night!
The words have more meaning, and the poetry is more profound. We meet friends with poetry love and enhance understanding and friendship through literary and cultural exchanges.
Following are the links to view the videos and photo slideshow and stories: