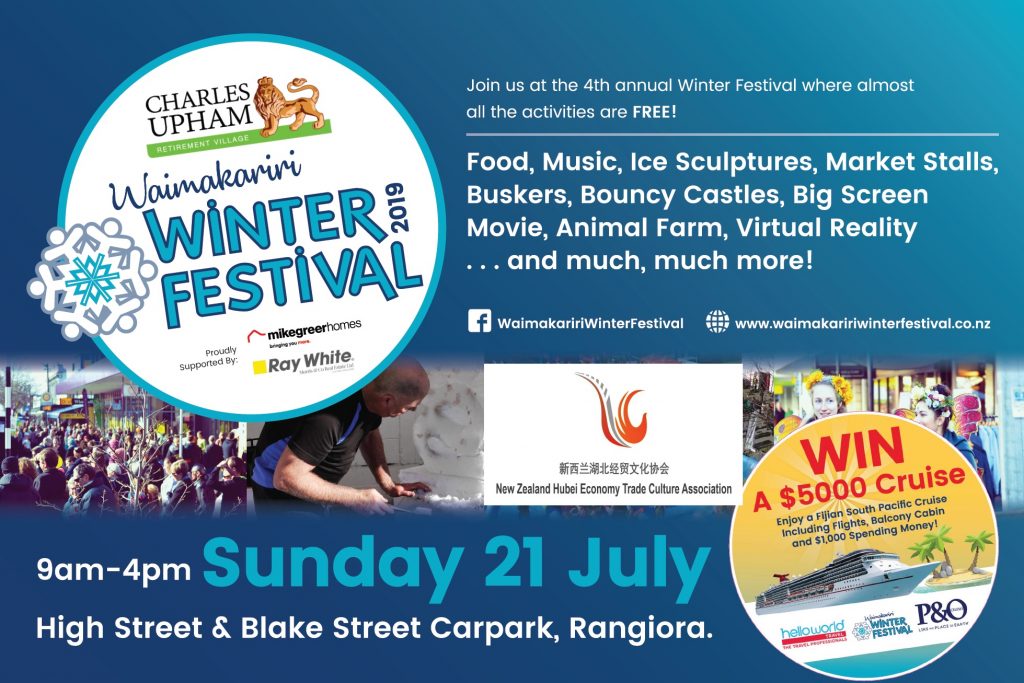 Today, Sunday 21st July, it is the middle of Winter!
There is a lot happening in Waimakairiri!
Text / Video: Xu Baizeng
On July 21st, organised by the Waimakariri Winter Festival Organizing Committee, and co-organised by the New Zealand Hubei Economic Trade Culture Association, and supported by the New Zealand ChuanYu General Association, the annual Winter Festival was held in Rangiora.
On the day, despite the wet weather, the entire Waimakariri region got behind the Festival and the crowds came out!
The whole event was still popular and was a happy paradise for children, with bouncy castles, music, food, an animal farm, ice sculptures, bumper boats, market stalls, a photo exhibition, clowns, face-painting and of course the cultural performers! On the main stage, the Chinese dance team of Christchurch danced in the rain, their professionalism and wonderful performances were appreciated by the crowd who applauded them.
So, on this day, in the middle of winter, and even in the rain, the people in Waimakariri were entertained and had fun!
Enjoy the video by click this link
Click the link to view the photo slideshow 
Dr Yafei Zhou, president of NZ Hubei Economy Trade Culture Association, member of Waimakariri-Enshi sister city advisory group made a speech.
Pandas joined in merry-making!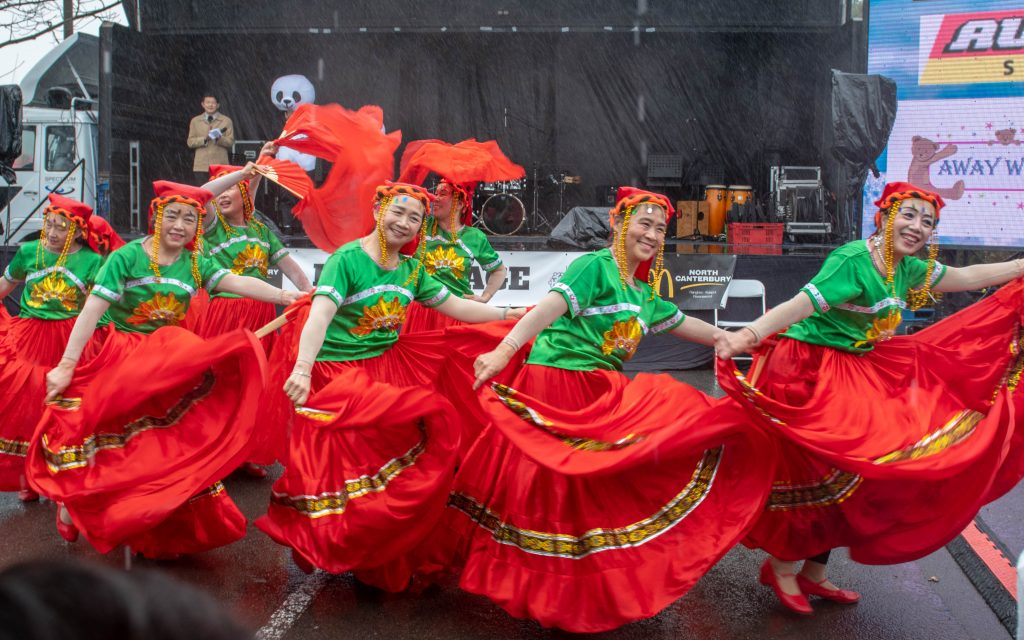 《Fire Phoenix》fire up to warm everyone in the cold winter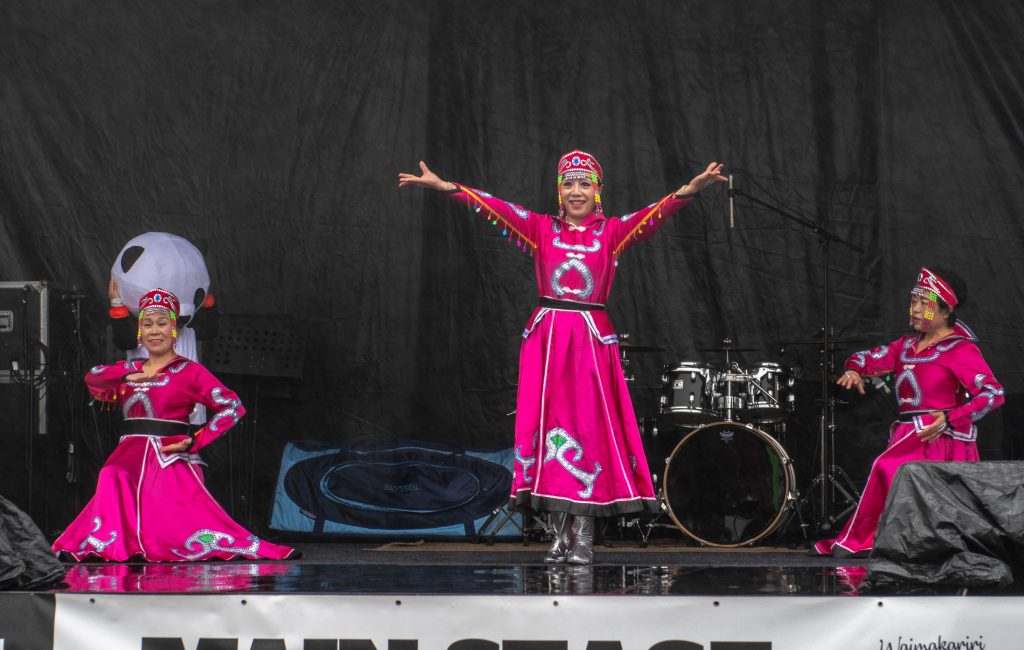 Beautiful Mongolia dance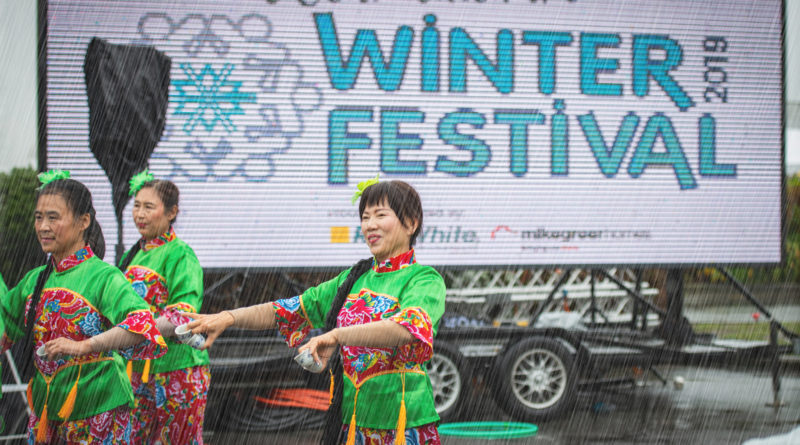 《Cup Flowers》dance became《Dancing in the rain》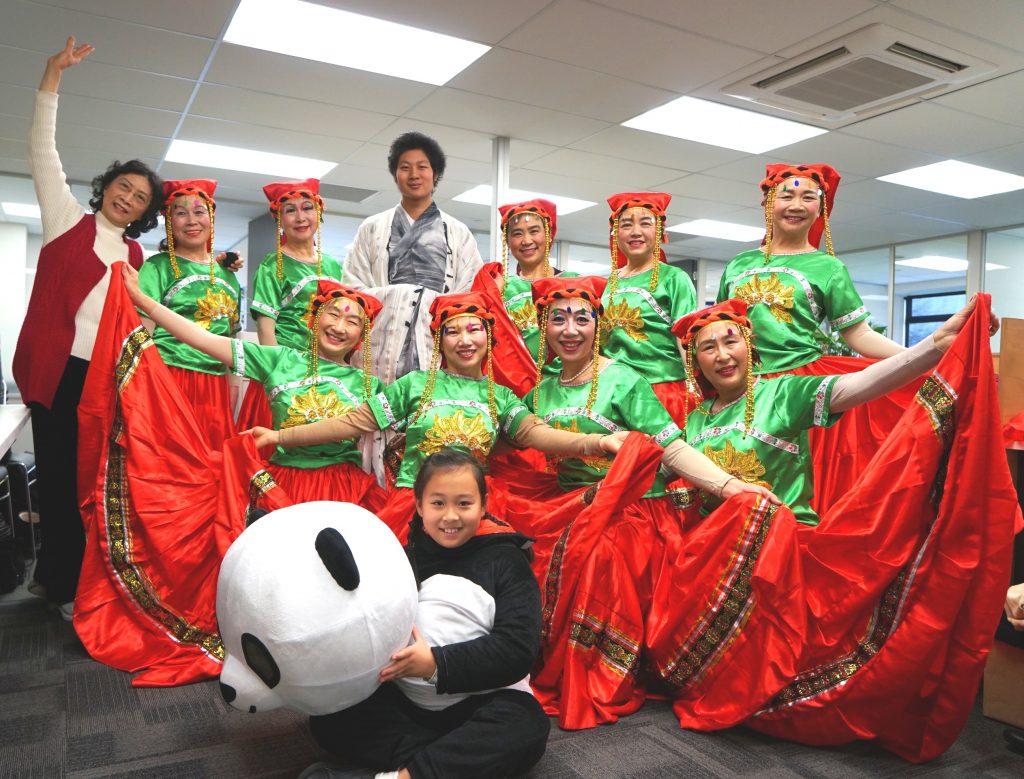 Chinese Han dress shown in the middle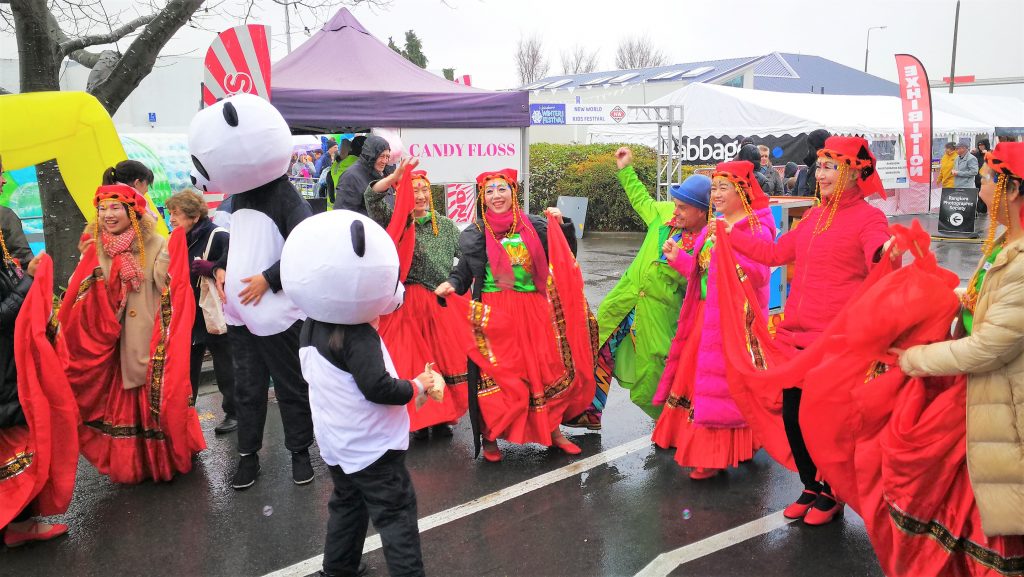 Joyful with Kiwi actor!
News of The North Canterbury News 25 July 2019: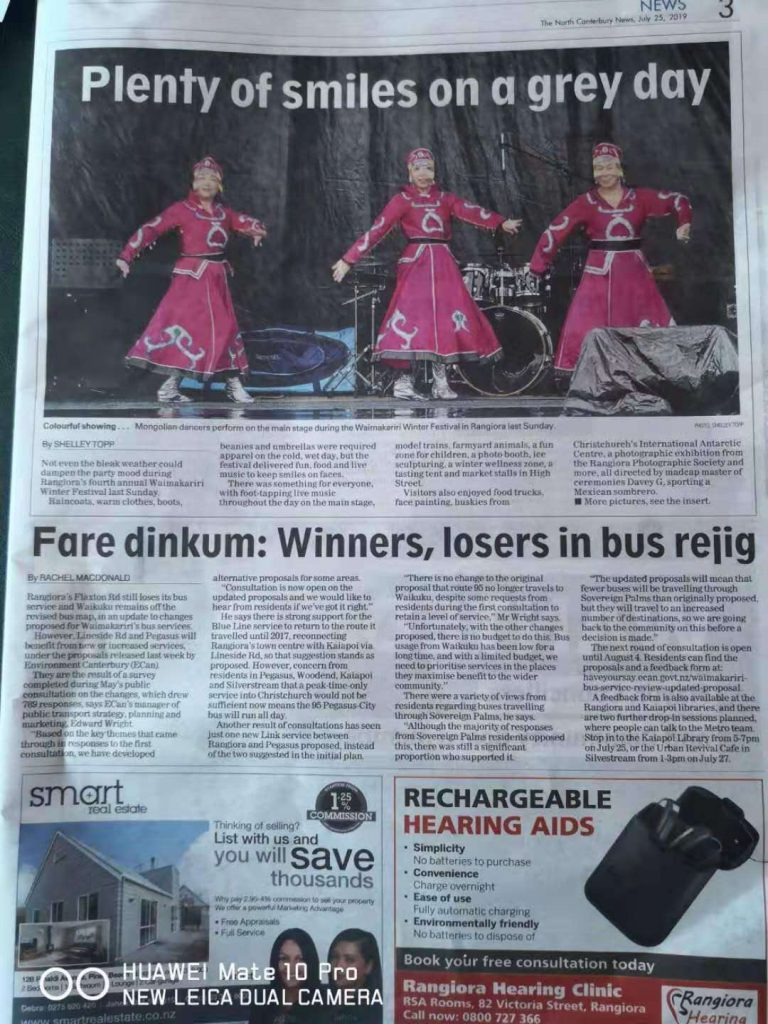 <<New Zealand Messenger>> News report 26 July 2019